Are you still ignoring Facebook for your B2B Social Media Marketing?
Well, if you've read anything in the last year on the topic, you know that Facebook has quickly become a major player and ignoring it is most definitely not an option. In fact, we will highlight facts that will probably shock you (and most likely cause LinkedIn execs to shake a little in their boots).
First, lets talk a little more about some of the biggest reasons Facebook is perfect for B2B ad campaigns. How about the shear number of users? Facebook has 2 billion users worldwide, and over a billion of those users are active on the app daily! In fact, Mark Zuckerberg announced in 2016, users spend an average of 50 minutes per day on Facebook (compared to 2 minutes on LinkedIn).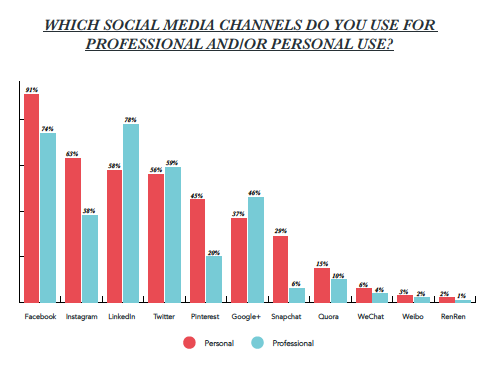 If you're still in denial, you may be thinking "So what, a lot of people are on Facebook, they're there to chat with friends not do business". While you'd be correct that they are most likely there for personal reasons (or to take that 15 minute "social break"), that doesn't mean they've cleared their mind of anything and everything related to their job. If they see an ad that speaks to them and helps to solve their current business pain points, you can guarantee they're going to click it. In addition, according to research performed by HubSpot and included in the 2017 State of Inbound report, 74% of those polled use Facebook for professional use. That's only 4% lower then LinkedIn.
Obviously, the number of people doesn't mean anything if you aren't reaching the right people. With over 10,000 data points collected and their unprecedented targeting capabilities, it's almost impossible to fail. We could write an entire series on ad targeting, however here are a few key targeting options that are perfect for the B2B market:
Custom Audiences:

Current customers
Page Followers
Website / page visitors (retargeting)
Lookalike Audiences

Demographics:

Level of Education
Job Title
Specific Company / Employer
Interest in an Industry or publication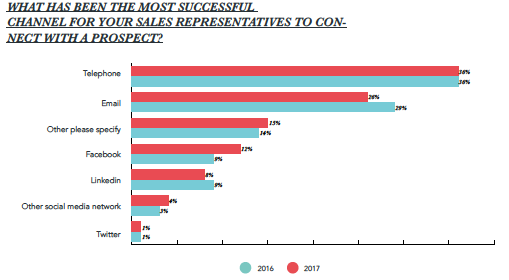 In addition to social advertising, many sales representatives have had success connecting with prospects via social channels. As indicated in the 2017 State of Inbound report, in 2016 Facebook and LinkedIn tied at 9% reporting success in making connections via these channels. In 2017 Facebook pulled ahead with a 3% increase, while LinkedIn decreased by 1%.
While LinkedIn is still very important to your B2B marketing plan, we believe these facts make it clear that Facebook is equally as important and battling to come out on top. Always remember, your B2B decision makers are still consumers. They're simply buying for their job or company vs. personal use. They're still people with problems, reach them with your solutions where they're already spending their time.