HubSpot: Once Again, A Wise Decision
While we've been providing digital marketing services for many years, we believed we needed a technology partner to advance our success. We reviewed multiple inbound marketing companies to partner with and finally determined that HubSpot was the best fit for our organization. We've had a great first year and are very glad we have partnered with HubSpot. They have an extremely talented team and continue to work with us to help us become more successful every day. An example of this is the 8 week Sales "Bootcamp" series I attended along with 6 other talented digital marketing agency leaders from across North America.
In like a lamb, out like a Lion….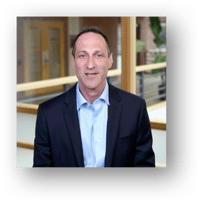 Normally in the colder climates, we think of March starting out like a lion and finishing like a lamb. David Weinhaus, HubSpot Manager, Partner Sales Enablement, led the bootcamp series and promptly let us know by the end of the series we'll be able to perform like a lion. After having been in sales for many years, I thought I understood virtually all aspects and was already a lion. But David helped us all expand our vision with many thought provoking sessions on helping our clients understand the value and return on Inbound Marketing. David was a skilled trainer and not only expertly covered the material but provoked thought and group conversation to help cement the training. At the end of the 8-week process, I truly understood that I was a lamb turned into a lion.
Key Takeaways
Here are some key takeaways I learned:
The "3 Sale" Sale

David helped us understand there really are 3 mini sales processes in the entire inbound marketing sales process

Why is change needed?

What is happening inside and outside the client's organization that needs to be understood to ensure change really is necessary.

To what solution?

Understanding other solutions and that our solution may not always be the best for the client.

And How?

What truly makes Prograde different and how we can help the client achieve results.

Selling Value

One of the keys to selling value is understanding the client's current state and where they want to be in the next 12-24 months. Once we jointly discover the "gap", it's a natural progression to discuss tactics to erase the gap and our capabilities to make it happen.

"Under" Investing in Marketing

I had never heard of "under" investing in marketing, but another bootcamp lion talked about how buyers can be convinced of the need for change but can't or won't invest enough in marketing to make a difference. I'm not suggesting they overspend, just spend enough to ensure a fair chance at success. Gartner suggests that marketing spend should be 8-10% of the sales growth expected.

Understanding the Buyer's Journey

As salespeople, we oftentimes become energized about our solutions to the point we forget about where the client is in their buyer's journey. It's critical to make sure we are both progressing through the buyer's and seller's pace or trust can disappear.
Thanks David for a great sales training series!